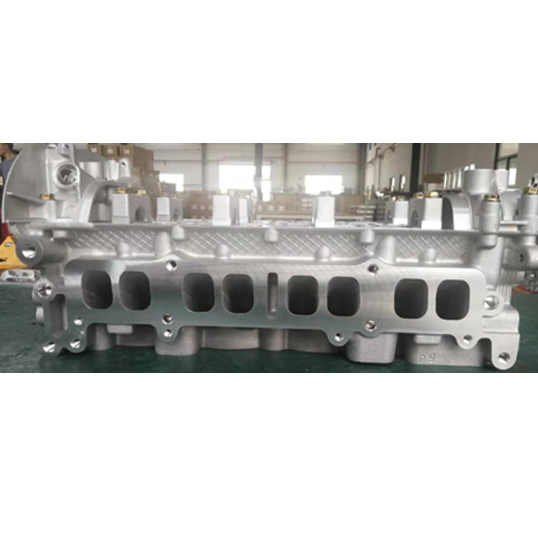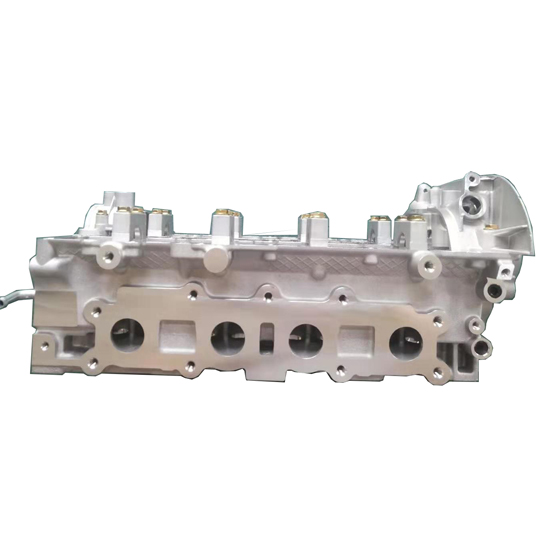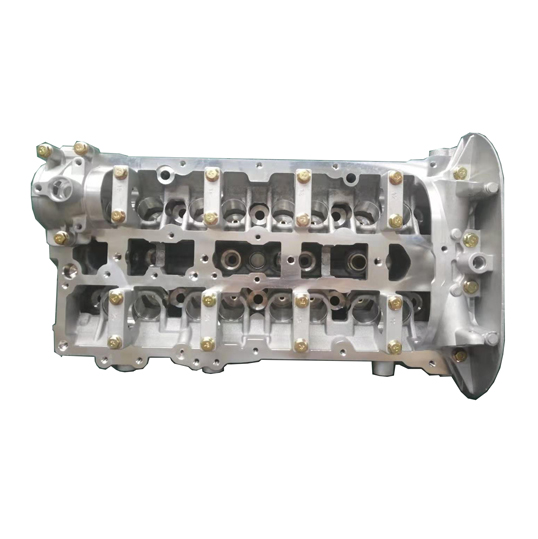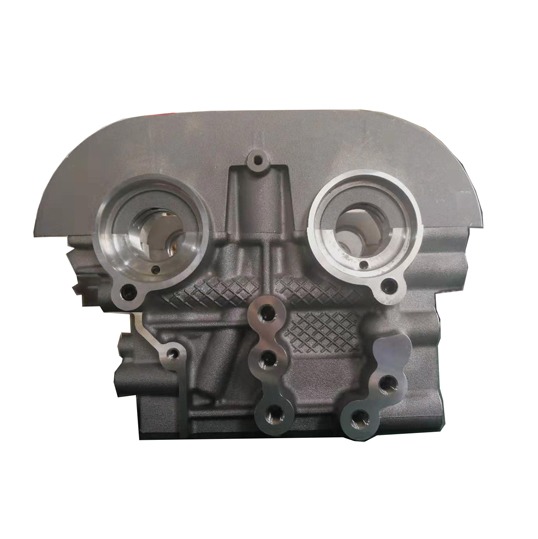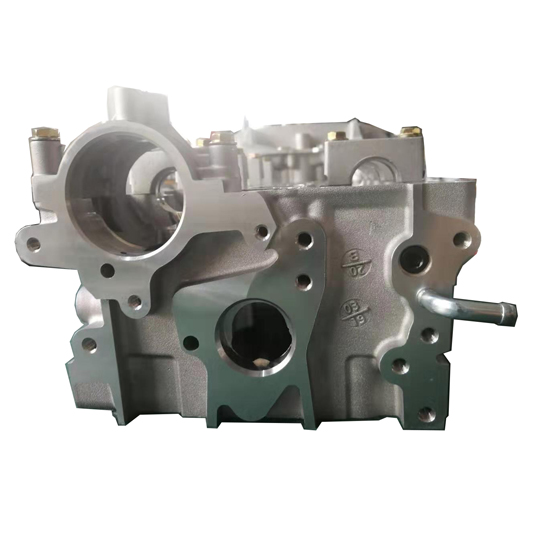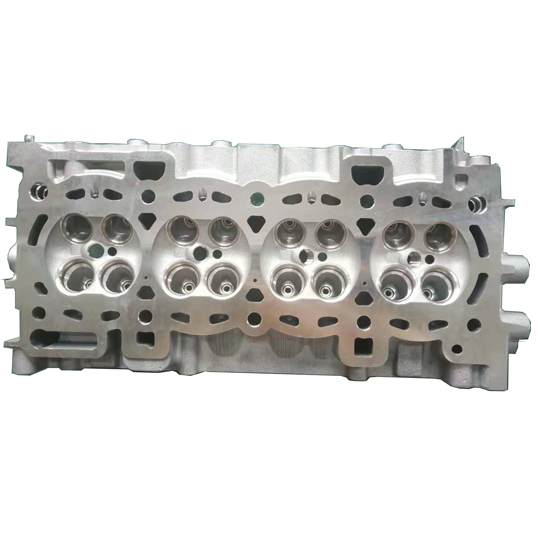 PRODUCT RANGE
We also supply the following items:
TF-339
11041-00QAE
NISSAN
F9Q
TF-022
11042-9C640 AMC909014 11039-7C001
NISSAN
LD23
TF-022-1
11042-9C64D
NISSAN
LD23 with cam. Bearing cover
TF-071


NISSAN
NA20
TF-177
2.8TD(11040-34J04) AMC908503
NISSAN
RD28T, hydraulic lifters
TF-177-1
2.8TD(11040-34J04) AMC908504
NISSAN
RD28T, mechanical lifters
TF-177-2
AMC908502 , 11040-34J04
NISSAN
RD28T , hydraulic lifters
TF-177-3
AMC908501
NISSAN
RD28T , hydraulic lifters
TF-047
11041-29W01/09W00
NISSAN
SD22
TF-048
11041-29W01
NISSAN
SD23
TF-072


NISSAN
SR20
TF-412


NISSAN
TD23
TF-111
11039-44G01
NISSAN
TD25 PICK UP URVAN
TF-111-ASSY
OEM: 11039-3S901
AMC: 909 119
NISSAN
TD25 completed head
TF-040
11039-31N02/3 11039-43G03 45N01 11039-7F409
NISSAN
TD27/TD27t, 20mm injector TERRANO MISTRAL
TF-040ASSY


NISSAN
TD27 complete cylinder head (cylinder head 20MM INJECTOR)
TF-040-1
11039-43G06
NISSAN
TD27, 24mm injector
TF-040-1ASSY


NISSAN
TD27T complete cylinder head (cylinder head 24MM INJECTOR)
TF-040-2


NISSAN
TD27, 22mm injector
TF-040-2Assy
11041-03J85
NISSAN
TD27 complete cylinder head (cylinder head 22MM INJECTOR)
TF-092
11039-06J00 11042-06J02

?

NISSAN
TD42 SAFARI CIVILAN
TF-235


NISSAN
TB42
TF-235ASSY


NISSAN
TB42

,

12V , complete head

TF-299
11041-VC000 / 11041-VB500
NISSAN
TB45
TF-536
11041-VC200
Nissan
TB48
TF-044
11041-27G00
NISSAN
Z20
TF-045
11041-20G13 11041-13F00
NISSAN
Z24 (4 PLUGS)
TF-045ASSY


NISSAN
Z24 (4 PLUGS) complete head
TF-045-1
11041-20G18
NISSAN
Z24 (8 PLUGS)
TF-045-2
11042-1A001
NISSAN
Z24 (4 PLUGS)
TF-174
AMC908506 11039-VC101
NISSAN
ZD30DDT
TF-174ASSY complete head


NISSAN
ZD30DDT
TF-174-1
11039-MA70A 11039-VZ20A 11039-VZ20B AMC908509
nissan
ZD30 K5MT ATLEON CABSTAR 3.0 16V
TF-174-1ASSY


Nissan
ZD30 complete head (K5MT ATLEON CABSTAR 3.0 16V)
TF-189
11040-VJ260
NISSAN
D22 (KA24) gasoline injection 16V
TF-232


NISSAN
H20
TF-283-1
11040-AW401
NISSAN
YD22
TF-283-2
11040-AW802
NISSAN
YD22 , 2.2L
TF-233-1
AMC908510 11039-EC00A
NISSAN
YD25 4 port, new type
TF-233-1ASSY
AMC908610
NISSAN
YD25 4 port, new type. Complete cylinder head
TF-233-2
11040-5M300, 11040-5M302, AMC908505
NISSAN
YD25 , 8 port, old type Nissan pathfinder/Navara 2.5DDTI DOHC 16v
TF-233-2ASSY
AMC908605
NISSAN
YD25 , 8 port, old type. Complete cylinder head Nissan pathfinder/Navara 2.5DDTI DOHC 16v
TF-181
11039-VH002/11041-6T700/11041-6TT00
NISSAN
QD32
TF-427
11040-5M301
NISSAN


TF-428
11040-BN360
NISSAN


TF-429
11040-8H800
NISSAN


TF-430
11040-8H802
NISSAN


TF-431
11040-G9825
NISSAN


TF-432
11040-VB301
NISSAN


TF-433
11039-EB30A
NISSAN


TF-434
11040-EB300
NISSAN


TF-435
11040-EB30A
NISSAN


TF-436
11041-00QA0
NISSAN


TF-453
44133740
NISSAN


TF-454
4410153
NISSAN


TF-455
1104100QAE
NISSAN


TF-393
11040-FY501
NISSAN
K21 K25 Forklift 2.5D 8V, 1990-
TF-394
11040-0M600
NISSAN
GA16-DE Nissan Sentra Gst/Sentra Gsx/Senera 1597CC 1.6L 16V (GA16-DE)
TF-395
AMC 909018 11039-69T03
NISSAN
BD30TI 3.0TDI 8V


ITEAM
Quality control
1)Before the order can be confirmed finally,we would strictly check the OEM NO, Car Model application, specification and confirm with customer.
2)Inspection will be reported after each step during the production.
3)QC team work together with salesmen, to make sure everything is running the the right way, and make sure the order being finished before the time requried
4)Chongqing Wholesea Is responsible for the goods we supplied within warranty time.
Yasen Houseware 3 Combined Small Wood Coffee Table,Furniture Manufacture In China
Payment terms
1) T/T:30% deposit by T/T,70% balance by T/T before shipment.
2) L/C at sight;
Packing details
1)Various way of packing are choosable, according to different requirement;
2)Your customized requirement is also supported.
Factory Environment:
About US
CHONGQING WHOLESEA is a professional auto parts supplier for automobile spare parts, truck spare parts in China.Established in 2005 and named Chongqing Transfortune Invest & Consultant Co.,Ltd. We are specialized in developing, designing and investing on the cylinder head mold/ tooling. As the business growing, we built up a specialized team to do international business at the beginning of 2010 named Chongqing Wholesea Commercial Co.,Ltd. The team devotes itself to controlling the quality, insuring the delivery time and providing first-rate customer service. Being earnest, responsible and reliable supplier is what the company doing.
CHONGQING WHOLSEA auto parts covering saloon, truck, bus construction machinery vehicles . We are updating ourselves with the requirement of ISO 9001: 2000 certification to ensure latest quality standard. Therefore, our products are well received the friendly feedback from the international clients and are mainly exported to in USA, UK, Poland, France, Spain, Africa, South America and many other countries.
We pride ourselves on providing high quality products at a low price point. Chongqing Wholesea will continue to be successful because we work with team members with a desire to place our customer needs before our own. We believe that our customers are our most important asset, a legacy which was established by the company founder.
Enterprise Culture:
Vision: To be the most influential and well-thought-of Auto parts invester and supplier;
Mission: Making effort to provide professional and high-quality service to customers; making effort to provide a favorable development platform for staffs;
Customer View: Customer satisfaction and persistency is the most important standard to measure our job performance;
Principle: High integrity, professional, efficient.
Enterprise talent: Faithful, professional, aggressive.
Enterprise slogan: Self-cultivation, Continuous progress.